This page is the brochure for your selected program. You can view the provided information for this program on this page and click on the available buttons for additional options.
Sustainable Development Practice in India
Bangalore, India
(Outgoing Program)
Program Terms:
Program Terms:
Fall

Restrictions:
Concordia College applicants only
Budget Sheets
Fall

Dates / Deadlines: - unrelated header
Dates / Deadlines:
There are currently no active application cycles for this program.
Fact Sheet: - unrelated header
Fact Sheet:
#i18n(14)# parameter/value output

| | | | |
| --- | --- | --- | --- |
| Term: | Fall Semester | Minimum GPA: | 2.5 |
| Region: | Asia | Duration: | Semester |
| Language of Instruction: | English | Housing: | Student Housing |
| Minimum Class Status: | Sophomore | Study Away Adviser: | Neva Hendrickson |
Program Description:
Program Description:
Sustainable Development Practice in India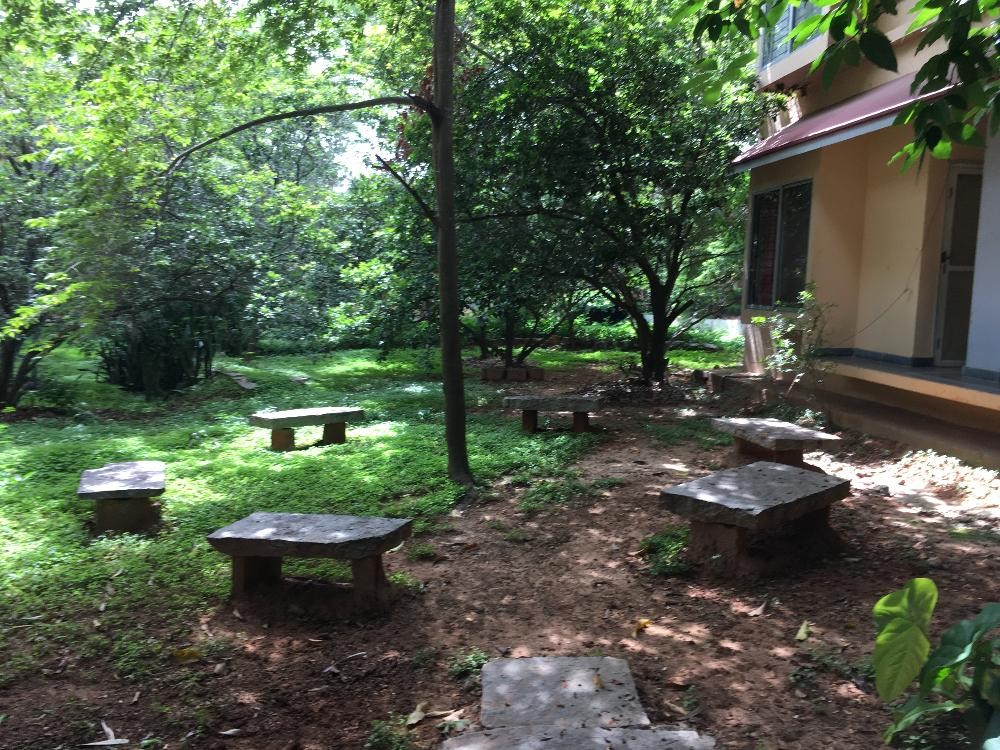 Overview
Sustainable Development Practice in India (SDPI) is a joint program of Concordia College, Gustavus Adolphus College, and Visthar, a non-formal academy and global civil society organization in Bangalore, India, that works to promote universal human rights, respect for nature, economic justice and a culture of peace. Visthar collaborates with non-governmental and development organizations in India and abroad to promote transformative and inclusive education and community-based initiatives and campaigns for the common good.
Visthar's network of partnerships provides diverse learning environments for students to undertake field-based study with people and communities seeking social change under the complex circumstances of life on Earth in the 21st century. SDPI immerses students with different academic and life preparations in intercultural contexts that enable them to explore together complex real-world problems through experiential, discovery-driven, and collaborative pedagogy that serves global and integrative learning.
SDPI focuses upon questions of social change within the lived reality of the oppressed and marginalized in India and explores the perspectives and practices of these communities as they seek to resist and reform dominant structures and forces of injustice to people and the wider community of life. As a program dedicated to fostering global citizenship, the curriculum focuses upon contemporary and enduring questions of social responsibility and common good with special attention to the global needs and norms of the Earth Charter and Sustainable Development Goals of the United Nations.
This fall semester program is designed to allow students to benefit from a deeply immersive, interactive, community-learning experience in India. The program includes three seminar courses that address themes related to sustainability, democracy, peace, and social justice in India, and a fourth integrative learning course that allows students to put some of their learning into practice
This program is well-suited for students who care deeply about one or more of these core program values:
peace and conflict resolution
social justice (for people of all backgrounds)
economic stability and sustainability
the challenge of developing new enterprises and boosting people's incomes in ways that are culturally and geographically appropriate as well as sustainable
community learning (shared, collaborative approaches to learning)
inter-religious dialogue and understanding
intercultural and inter-linguistic dialogue and understanding
shifting our political, economic, social, and other paradigms to support the values listed above.
Given these key themes, the program is ideal for students within interest in fields such as peace studies, anthropology, sociology, economics, management, the arts, women's/gender/sexuality studies, religion, theatre for social justice, environmental studies, education, healthcare, philosophy, and related areas. The program is open to all eligible students, however, and it can serve to meet graduation requirements as well.
Four courses (16 credits)
Earth Care and Adaptation
This course introduces students to major environmental issues with both local and global impacts. Through lectures, research, and field visits, student will analyze key questions of ecological integrity posed by the Earth Charter Commission, specifically the importance of biological diversity, best practices for environmental protection, methods to safeguard Earth's regenerative capacities, and the study of ecological sustainability. The course will give particular attention to sustainability, food security, and food sovereignty.
Religion, Ethics, and Social Change
This course investigates how an understanding and experience of religion has influenced the history and culture of modern India and its people. Attention will be given to the social, political, and cultural milieu in which religion is practiced in India. Central to the course is a contextual examination of religion and its influence on social relations, and how religion ameliorates or impedes social change for the common good.
Human Rights and Economic Justice
This course in the Semester in India program introduces students to issues of social and economic justice articulated by the Earth Charter Commission and the Sustainable Development Goals of the United Nations. Through lectures, research, and field visits, students will analyze issues of poverty, human and economic development, gender equity, and the rights of indigenous peoples and minorities. The course will give particular attention to caste and class, access to education, sustainable livelihood, and the implications of the integration of the Indian economy in the global market system.
Community Learning Capstone Experience
This course is a self-contained, three-week module in which students will work in groups of 3 to 5 as a learning community assisting a business or nonprofit organization that is related to the program's overall themes. Some of these organizations might be based in Bangalore, and some of them might be based in other cities in India that are visited during the program prior to the capstone module. In keeping with the program themes and the discussions now current at both Gustavus and Concordia about students learning to work in interdisciplinary teams to tackle significant challenges collectively, this course assigns students to host organizations in small groups that will be working together on a discrete project (i.e., to benefit the organization, and selected by the organization) during the three-week, full-time placement there. Possibilities include mainstays of the existing program, such as the women's small enterprise collective, as well as new ideas like a music school in Bangalore that needs everything from music/drama teachers to marketers and PR help. The intention is to assemble groups of students that are diverse in multiple ways (majors, home institution, gender and race and other identities, etc.) to bring each student's unique background, strengths, and training to bear on the project at hand.
Faculty Leader

Michael Johnson teaches at Concordia College in the Religion Department and the Offutt School of Business, including courses on Ethics (Christian ethics, comparative religious ethics, and philosophical ethics) and Theology, and Ethics and Leadership. He has been faculty leader on past programs in Egypt and Italy and looks forward to leading SDPI to explore how issues of social justice are deeply interwoven with the history of religions (as powerful cultural influences for good and ill) and pressing contemporary concerns of environmental sustainability and obligation to non-human creatures and ecosystems.
Highlights
This program includes 4 courses, one of which is an integrative learning capstone project course.
Key program themes include social and economic justice, sustainability, global citizenship, and fostering community, including through learning communities.
The program is modular, allowing you to focus on one of the four courses at a time.
The internship component is a Community Learning Capstone Experience in which small groups of students will work collaboratively on a project that has been requested by an Indian nonprofit, business, or other organization. Participants will focus on this project full-time for three weeks, followed by a week of reflection and discussion.
Participants live on the campus of a nonprofit focused on transformative education that is also an eco-sanctuary.
The program includes approximately three weeklong excursions to other states in India as well as day excursions in and around Bangalore.
The program is led by a professor from Gustavus in odd-numbered years, and by a professor from Concordia in even-numbered years. However, both Gusties and Cobbers are welcome to join the program in any year that fits their individual schedules, and the curriculum is the same each year.
Locations
Bangalore
(official name: Bengaluru) is a city of 8.5 million located in Karnataka state, which is known as the Silicon Valley of India. It is also home to many colleges and research centers and is the fastest growing major metropolitan area in India. Major languages spoken in the city include chief regional language Kannada as well as English, Hindi, Urdu, Tamil, and Telugu. The city showcases every aspect of Indian life, from wealthy, gated enclaves to middle-class homes and vast slums. The city center is crowded, noisy, and riddled with construction projects and a sea of cars, motorbikes, and auto-rickshaws (small taxi-like vehicles, often with three wheels). Dogs, monkeys, and cows roam freely, even crossing city streets. Outposts of global corporations have offices or shopping or dining outlets next to local shops with barely functioning infrastructure. Everything in the world is happening somewhere in Bangalore at any given moment, and that makes it an exciting and challenging destination in which to think about sustainability and social justice.
Visthar
is a six-acre campus in the semi-rural outskirts of Bangalore. It is also an eco-sanctuary that boasts lush greenery and every kind of animal and insect life from lizards to butterflies, and millipedes to birds of an unimaginable diversity. The gated campus includes student/visitor residence halls, smaller cabins, classroom facilities, a modest library, an enclosed (screened) dining hall, open-air meeting spaces, and the facilities for other projects of the nonprofit, which include an herbal garden, organic farming areas, water harvesting and recycling initiatives, animal husbandry projects, the recycled paper unit, and terracotta design and production. (Note that interested students may be able to volunteer for some of these initiatives during free time.)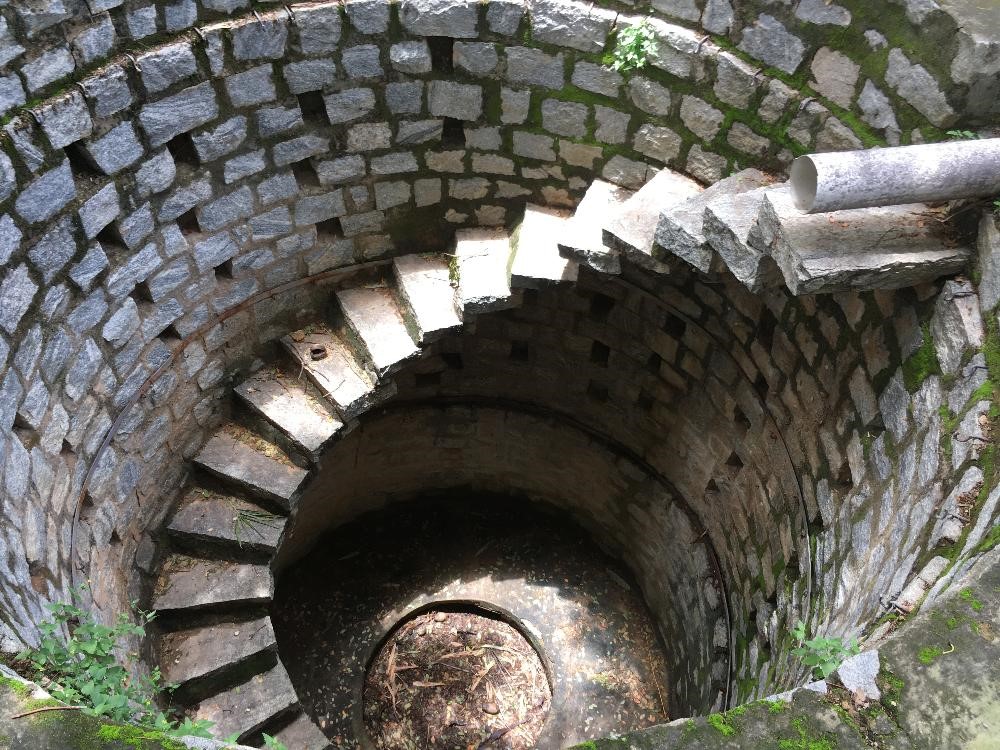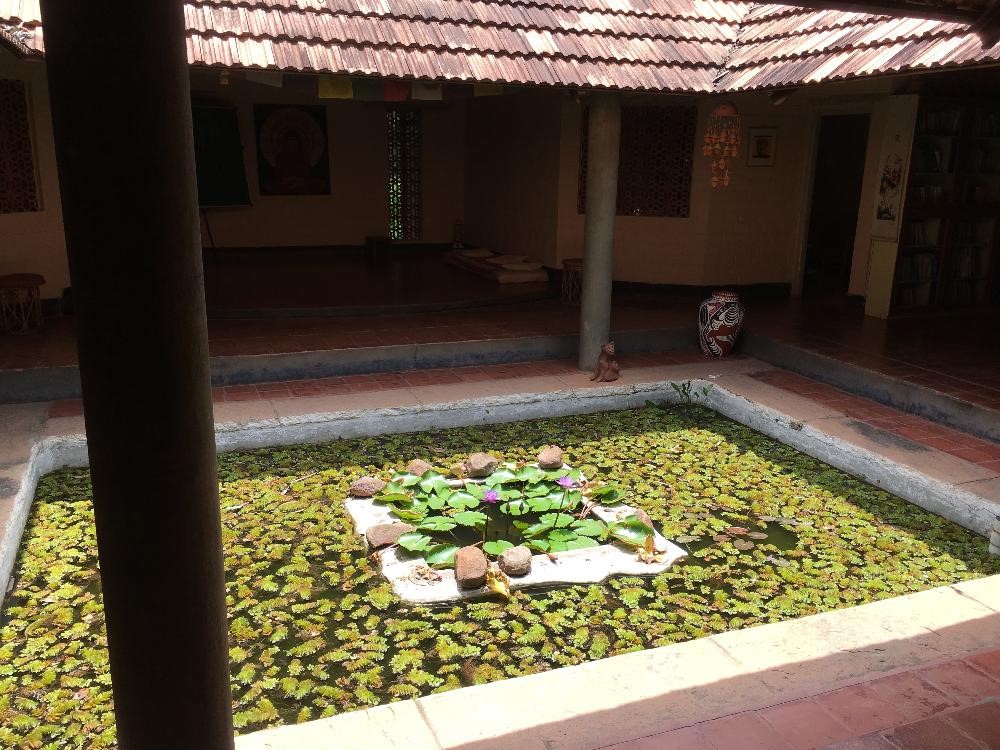 Academic Calendar
Tentative dates for the fall semester 2017 program are:
Required full-group orientation in Minneapolis: August 24-26, 2017
Travel to India: August 26-27, 2017 (probably overnight flight)
On-site dates in India: August 27 to December 16, 2017
Return flight to Minneapolis: December 16, 2017
There will also be a one-week fall break during which students may travel to other parts of India (in groups of three or larger) or remain at Visthar and explore Bangalore. Accommodations and meals for the Fall Break are not included in the program fee.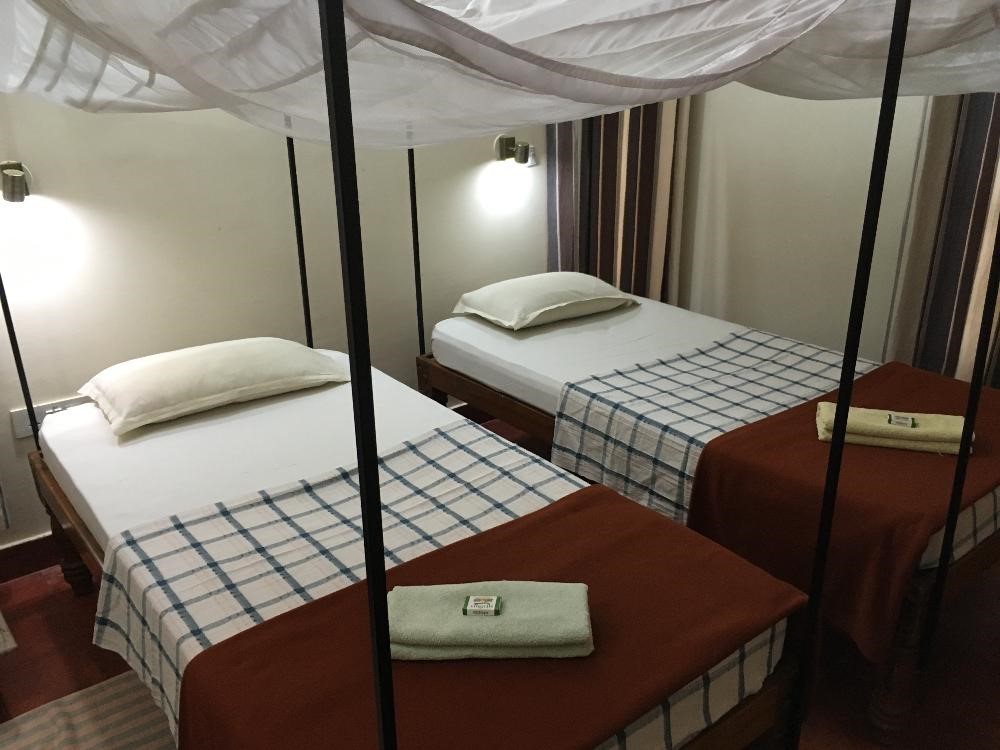 Accommodation
While at Visthar, students live in shared rooms (with en suite bathrooms) in residence halls. Most rooms are doubles (two students). The rooms are equipped with small desks, two beds with canopy bars and mosquito netting, and a bathroom with Western toilet, sink, and open shower area with shower buckets. The accommodations are adequate but a little spartan by U.S. standards, so participating students should expect to make some adjustments to life on an eco-sanctuary in India. Meals are provided in the dining hall, and most of the items served are Indian-style dishes (Indian breakfast dishes, Indian curries, Indian breads, rice dishes, fruits and vegetables including some grown at Visthar, etc.). Minimal meat is served (usually chicken or fish), and not at every meal. Unlike a lot of programs with meals included, this program works very well for vegetarian students.
Program Costs
The program fee is: Concordia tuition, board, room, activity fee, study away fee ($600) plus a $2000 vendor fee. This program fee includes visa and airfare.
Eligibility
This program is open to all Concordia students who are in good academic standing. There are no formal prerequisites.
Application Deadline
The deadline for Concordia applications is November 15. Students are accepted on a rolling basis as applications are completed, and there are limited spots in the program (typically 8). For this reason, students serious about this program are encouraged to apply and complete the entire initial application (including recommendations) before November 15.
Entry visas
All students (except Indian nationals) will need to apply for a visa in order to participate in this program. Details will be provided by the program coordinator approximately four months before the program begins. All students are encouraged to apply for or renew passports as soon as they know that they plan to participate. Passports must be valid until at least the end of June of the year after the program.
More information
Students with specific questions are encouraged to contact Neva Hendrickson, Assistant Director, Semester Study Away, Global Learning, nhendri1@cord.edu, 218-299-3929.