Insurance
In the unlikely event you should become sick or injured on an overseas, Concordia College provides insurance for faculty, students, trustees, volunteers, chaperones, alumni, and travelers' dependents traveling on institution sponsored events outside the U.S., its territories and possessions, and Canada. Dependents include spouses and children, who may receive full limits of the insurance while accompanying a covered traveler.
TRAVEL, ACCIDENT, AND SICKNESS COVERAGE ELIGIBILITY:
INSURER
EIIA International Travel Program
Navigators Insurance Company
Travel Assistance Services provided by FrontierMEDEX.

ACCIDENTAL DEATH & DISMEMBERMENT
$200,000 Each Insured Person and $2,000,000 Aggregate Any One Accident All Insured Persons

TRAVEL ACCIDENT AND SICKNESS
Emergency Medical Expenses
$100,000 Each Insured Person Each Injury or Sickness
- The initial Loss must occur while the Eligible Person is participating in an institution-sponsored trip overseas.
- A $250 deductible per person per injury will apply.
- Security Evacuation coverage due to natural disaster up to $50,000 limit per event for all participating institutions
- Security Evacuation coverage due to political unrest up to $100,000 limit per person/per incident/per institution
- Pre-existing conditions have a $3,000 limit with a $500 deductible
- Medical coverage is for emergency injury or sickness during travel outside the U.S.
- Unlimited Personal Sojourn for pre- or post- trip travel outside U.S.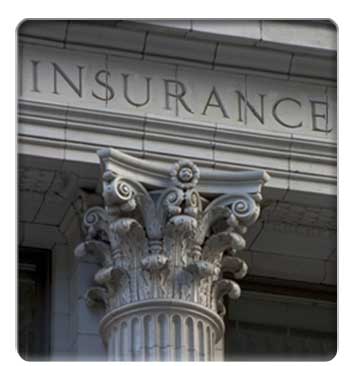 EMERGENCY MEDICAL EVACUATION
$1,000,000 Each person
- Must be ordered by FrontierMEDEX or a Physician who certifies the necessity of the evacuation

EMERGENCY FAMILY TRAVEL
for Designated Companion: Coach Airfare plus $300/day in expenses up to $5,000/incident

MEDICAL REPATRIATION
$1,000,000 Each person and $1,000,000 Policy Limit each Institution

MAJOR MEDICAL EXCLUSION(S)
Loss incurred as a result of: Suicide, Drug Addiction, Routine or Elective Care, Normal Dental, Acne, Pregnancy, Specified Athletic or Sporting Events.*

Payments under this policy will be made in full compliance with any OFAC (Office of Foreign Assets Control) trade sanctions.

* Specific Athletic Sporting Events are defined as: Football, Boxing, Gymnastics, Ice Hockey, Lacrosse, Martial Arts, Rodeo, Skiing (water or snow), Surfing, Swimming, Diving, Wrestling, Basketball, Baseball, and Equestrian when participating in the excluded sporting event professionally or representing the college, but not when an individual participates at their own initiative.

Excluded at all times: skydiving/parachuting, hang gliding, bungee jumping, mountain climbing, pot-holing, zip-lining, and motorcycle riding. Scuba Diving is excluded at all times except as an assigned part of a curriculum of study for credit.

AUTOMOBILE LIABILITY
When renting a vehicle, coverage MUST ALWAYS BE PURCHASED from the rental company. Coverage shown below is NOT primary and does NOT comply with individual countries legal requirements.
Non-Owned Automobile Liability $1,000,000
Hired Automobile Physical Damage $25,000 Each Auto
$1,000 Deductible Each Loss