I Want to Study Away. What Now?


A Step-by-Step Overview of the Study Away Process
Introduction

By visiting the Concordia Global Education webpage at http://www.cord.edu/Offices/global1.php, you will be able to find more information about the various study away opportunities and application processes. Your Study Abroad Portal is software integrated into the Global Education and Global Learning websites which will allow students to search by region, country, city, term, program length, and program name, or browse our list of programs to find the one that interests them most. https://cord-global.terradotta.com/index.cfm?FuseAction=Programs.ListAll

Your Study Abroad Portal will streamline the application process by linking students directly to their Program Coordinator to request more information and set up appointments. It will also allow students to apply and access information electronically. This is helping Global Learning become greener by minimizing the need for printed applications, program information, brochures, and appointment schedules. Students will be able to access their submitted materials and information anywhere they have an internet connection and at any time.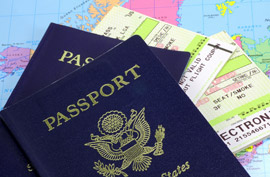 Advising

Short-term programs (Exploration Seminar, May Seminars, Summer Field Studies, and Summer Schools Abroad) are led by Faculty Leaders and are relatively open to students as far as academic year and major, so there is no advising requirement. If you are interested in a short-term program. Please speak with the Faculty Leader before scheduling an appointment with the Short-Term Program Coordinator.

Because long-term programs are more specific, we require all students wanting to study away for a semester or year to meet with a Program Coordinator prior to submitting an application. This helps us get to know the students better and make sure they are selecting a program that fits them well. As an example, just because a program is located in a Spanish-speaking country does not mean that the student will be able to take Spanish-language courses toward their major. We want to ensure that students are choosing their programs for the right reasons.

Once you have narrowed down your search to a couple program choices, click the "Request Advising" button at the top of any program page. The first step to scheduling an appointment and getting an application is to fill out the Inquiry Form. This information will better help the Program Coordinator advise you when you schedule an appointment.

After you complete the Inquiry Form, click on "Request an Appointment or Information" on the right side of the webpage. You will then select your primary program of interest to ensure the appointment is made with the correct Program Coordinator. Select an appointment time and write a brief description about what you want to cover in the meeting. If you are interested in multiple programs, inform the Program Coordinator of this during your meeting.

Application

Applications for semester or academic year programs are available through the program brochure page at global.cord.edu when you click on Get Started you will see the open application cycles. If you would like to apply for a semester that is not yet open please continue to check global.cord.edu. Applications for fall/academic year programs will be available in May, and applications for spring study away will be available in December.

The application includes a questionnaire, references (which can be requested and received electronically), uploaded documents (receipt of your $200 deposit), language evaluations (program-specific), and signature documents giving your confirmation or acceptance of Concordia College and Global Learning policies. Applications that are not completed by the deadline will not be considered.

Upon completion of all the necessary materials, your Program Coordinator will schedule an Application Review, a one-on-one appointment going over the information given in your application. Some programs will have a more formal interview, sometimes with the Faculty Adviser. You will receive a decision letter via email about two weeks after the Review. It will state if you have been accepted or not accepted to the program.
Post-Acceptance

Upon acceptance, you will have a few more things to complete on your Study Away Portal, including uploading a copy of your second deposit for $500 (short-term programs) and flight itinerary. The Program Coordinators will also be informing you of important informational meetings that are crucial to a successful study abroad experience. In accordance with your acceptance letter, these meetings are mandatory and your acceptance to the program can be revoked if there is insufficient effort to complete essential materials and/or meetings are not attended.

Program-specific materials and/or costs may also be necessary to make study away possible. These could include a visa, residence permit, direct application to the away program, or other materials. Your Program Coordinator will inform you of these. Any costs you incur necessary to your study away experience will be factored into your Estimated Expenses Guide.

You will receive an Estimated Expenses Guide a few months prior to your departure outlining what will be charged by Concordia and what other necessary expenses you will incur prior to departure or while away. An estimate from the previous year can be found on your program's webpage, and is subject to change.

Withdrawal

If you wish to withdraw from the program, you must meet with a Program Coordinator. A Change of Status form must be completed for a withdrawal to be valid. Email or verbal notice is not sufficient to withdrawal from the program. If the withdrawal is completed on or prior to the deadline of the second deposit, all deposits will be refunded to the student. If the withdrawal is completed after the deadline, the student will be responsible for the $200 and $500 deposits plus any other unrecoverable charges (e.g. the full cost of airline ticket, payment to vendors, payments to the away university, program costs dependent on a fixed number of participants, etc.) up to the full cost of the program. See the Agreement of Payment and Refund Policy in your application for more information.
While Away

If you are planning a stay outside your host city for more than 24 hours, please register your side trip. This includes travel before and after the academic dates set by your away institution. To do so, click on the "Register Side Trip" button on your Study Abroad Portal site and answer the questions to the best of your ability. You can register one side trip with multiple destinations over an uninterrupted span of time, but should register each side trip individually if it is not continuous travel. The information you provide will allow us to contact you in the case of an emergency.

Your Program Coordinator will be in contact with you throughout your away experience. Do not hesitate to contact them with any concerns. They should be your first contact when facing issues away.
Read the "What is an Incident Report?" link before submitting an incident report. If you have read the content and believe it is appropriate to file an incident report, click on the "Report an Incident" button on your Study Abroad Portal site and answer the questions to the best of your ability. You will be contacted by Global Learning for follow-up after your incident report is submitted.

Upon Return

Returning from studying away can be difficult for some. Reverse culture shock and reverse homesickness are not uncommon. A great way to reintegrate into life at Concordia while holding onto the experiences you had away is to become active on campus. We encourage all returning students to participate in events designed for returned students and share their experiences with other Cobbers. Some of these events include the Returned Students Dinner, interest meetings, the Global Learning Expo, or becoming involved with SALSA. Ask your Program Coordinator about other ways to become active on campus and in the community.